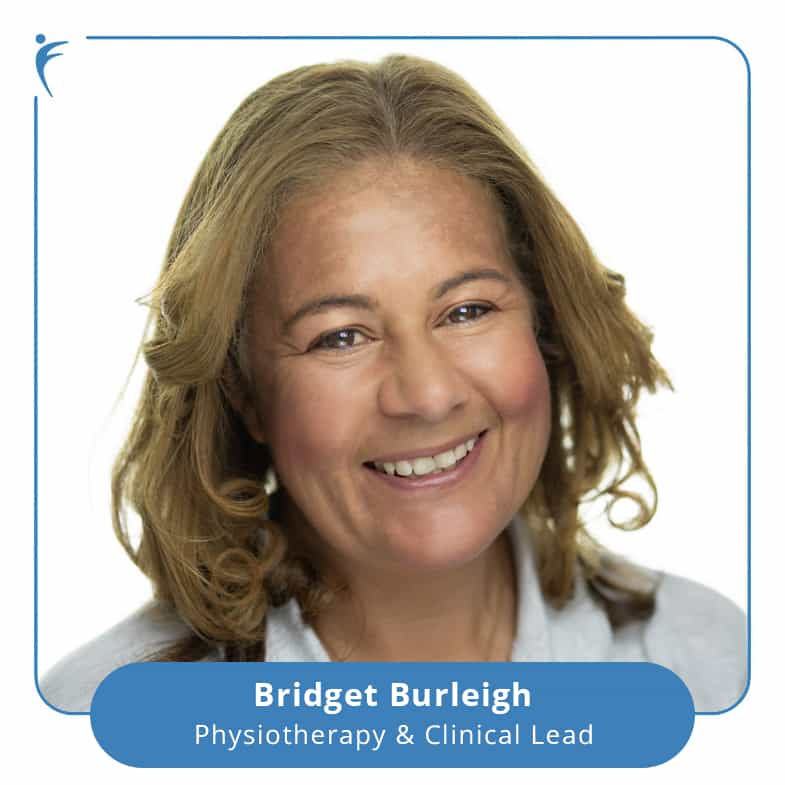 Bridget graduated from the University of East London and has over 20 years experience working in the NHS, private health and high-performance sports industries as a Musculoskeletal and Sports Physiotherapist. She supports both amateur and elite individuals from Academy to senior level, guiding their training and advising where necessary on how to prevent and treat sporting injuries. Bridget is particularly interested in rehabilitating patients be it from a recent fall, surgery or returning to full activity.
She aims to find the cause of pain and dysfunctions to enable an active lifestyle in all. She has a keen interest in Spinal and lower limb injuries, Paediatric sporting problems, biomechanics and movement screening.
Bridget believes in the diversity of sports and their global benefits to the body, mind and soul of good health. She demonstrates this herself as she is a keen Kite surfer, Squash player and Runner but also practices Pilates and Tai Chi during her spare time.
"I am committed to the cause of promoting an active lifestyle and wellbeing in all. I am passionate about sports and enabling all clients to achieve their goals, install good healthy routines and the prevention of injuries."
Bridget's particular areas of Focus
Bridget is experienced in working with a wide variety of sports teams at all levels and abilities. This experience ranges from working at the Wimbledon Tennis Championships, The London 2012 Olympics Games with Taekwondo and Fencing and the European Championships, Azerbaijan 2014. She is currently part of the medical Team for England Hockey and British Judo.
Her specialist areas include:
Sports / Musculoskeletal Rehabilitation
Running Injuries
Spine injuries – neck, thoracic, lower back
Shoulder, hip/groin, knee and ankle injuries
Musculoskeletal / Occupational Injuries
Post-surgery Orthopaedic Rehabilitation
Paediatrics
Qualifications/Work Experience
Chartered Physiotherapist – CSP
Health and Care Professional Council – HCPC
Association of Chartered Physiotherapists in Sports and Exercise Medicine – ACPSEM
Acupuncture Association of Chartered Physiotherapists – AACP
APPI Clinical Pilates Instructor
Certified UKAD Advisor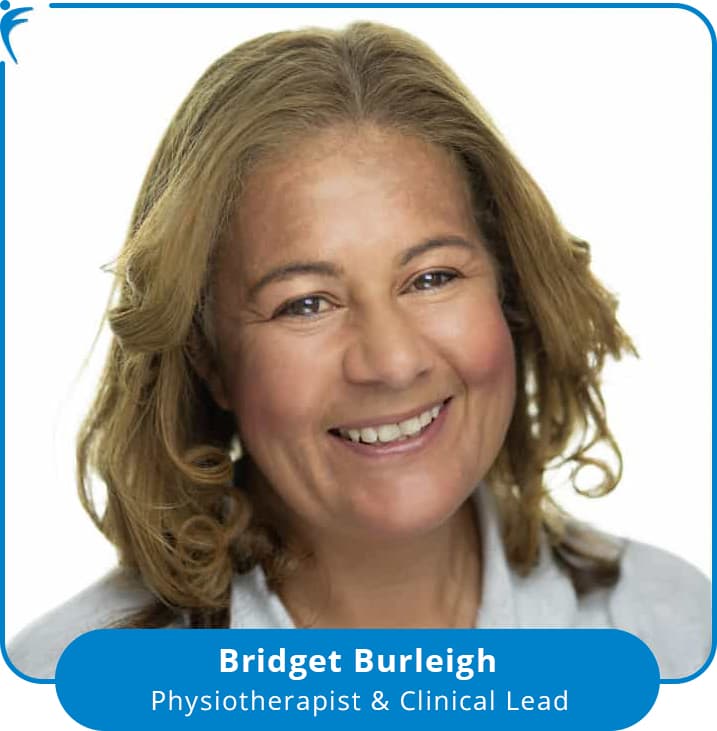 So professional and am now able to take control of my life again. I have recommended Bridget to all my friends.
Gillian
Underwent physiotherapy with Bridget Burleigh for a problematic knee. A fantastic service, demeanour and knowledge from Bridget especially during these Covid-safe times. The Forge is fully set-up to deal face to face in a safe manner. Bridget has been nothing but excellent in helping me on the path to recovery including during my relocation to Australia. A word of thanks must go to The Forge front of house reception who are always fantastically helpful too.
Simon
Highly recommended. I received physiotherapy treatment from Bridget Burleigh for a frozen shoulder. Bridget has a pleasant and professional manner. A well-managed course of exercises freed me from pain and helped me to regain the whole range of arm movement.
Kate