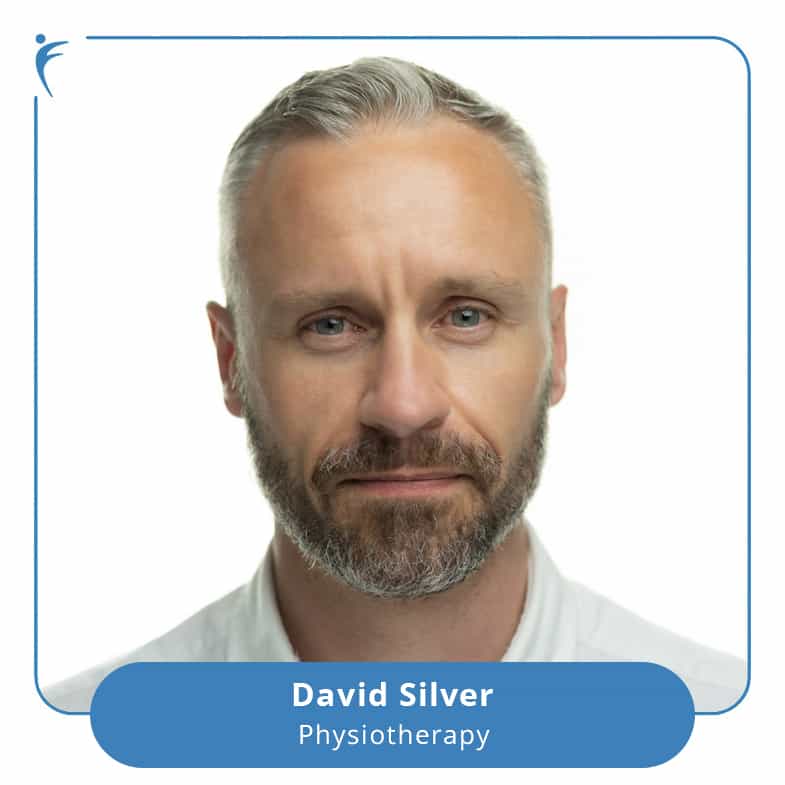 In additional to his role as Physiotherapist at The Forge Clinic, David is also Head Medic at Cobham Rugby and a PhD researcher and mentor at St. Mary's University, Twickenham.
As a distinguished Physiotherapist he has built a reputation on evidence-based practice, building lasting relationships and inspiring patients towards more fulfilled, active lives. "I aim to develop strong relationships with patients that truly allow me to understand their concerns. We then work together to create lasting changes that empower independence. Movement is medicine for the mind and body." says David.
David's primary focus is on finding and treating the causes of pain and dysfunction, and not just addressing the problem short term. He uses movement screening and a host of other related tools to build a clear picture of why an athlete's issue has arisen.
David's particular areas of Focus
With over a decade of experience in Sports Science, David specialises in sports performance, injury management and prevention and is renowned for his work within youth sports medicine, injury and health rehabilitation and chronic pain improvement.
His expertise also covers functional rehabilitation, running technique adjustment, paediatric sporting problems and manual therapy techniques. As our lower limb specialist David offers movement and gait analysis. David also provides post-operative rehabilitation support and has a wealth of experience treating back and shoulder issues.
Qualifications/Work Experience
PhD, St Mary's University (ongoing)

MSc Sport & Exercise Rehabilitation, St. Mary's College University, 2011

BSc (Hons) Physiotherapy, St. George's Hospital Medical School, 2007

BSc (Hons) Sport Science, Kingston University, 2001
Health Professions Council (HPC Reg PH82005)

Chartered Society of Physiotherapy (CSP)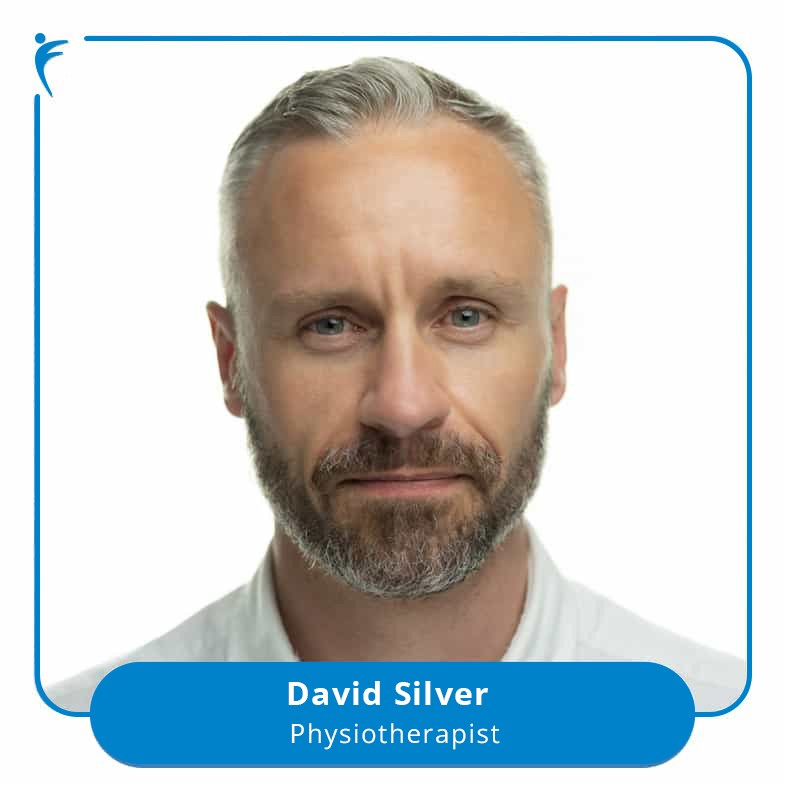 David has been helping me recover from a broken hip and shoulder resulting from a recent cycling accident. David demonstrates the required exercises whilst I video them. I then practice the exercises at home. The sessions are proving to be invaluable in aiding my recovery. First class clinic in all respects.
Geoffrey
Been seeing David for 6 months for a dislocated shoulder and brachial plexus nerve injury, and he's amazing! His vast knowledge and skills gave me so much confidence and trust in him. He truly made a difference physically and emotionally through some difficult times! Staff is always very friendly and helpful! Highly recommend!
Aneeka
Dave goes above and beyond the level of service you would expect. An exceptional practitioner and also a great bloke.
G.A.
David Silver at the Forge Clinic is outstanding. He sorted out my son's back and I am currently a patient for my knee. He has huge insight and inspires confidence. Hugely recommended.
Paul