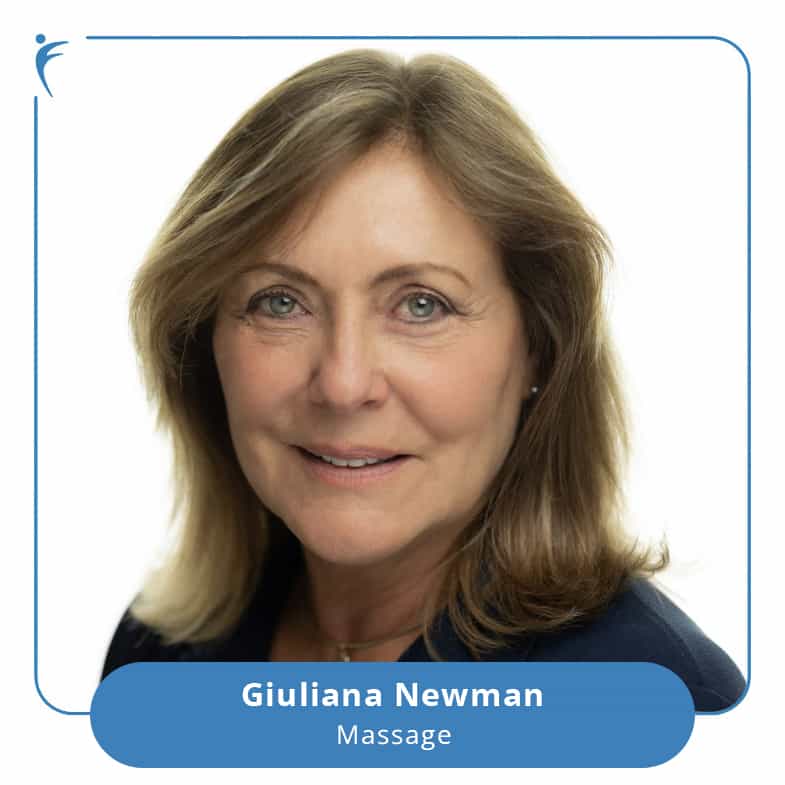 Giuliana has been working at The Forge Clinic since 2007. Over the years, With such a broad base, flexibility and several years' experience, Giuliana has been able to adapt her treatments to suit a wide set of needs. Having worked with athletes, pre- and post- big sporting events, Giuliana is able to provide advice and guidance. She also regularly treats elderly patients to alleviate their aches and pains, as well as desk-bound people to prevent back pain occurring.
Giuliana believes that massage is not just about the physical treatment she gives, but also about the rapport that develops between patient and practitioner. She particularly enjoys working with expectant mothers and hearing all about the progress of the baby's development during each appointment.
Giuliana also speaks fluent Italian, enjoys modern jiving events and Landscape Garden Design.
Guliana's particular areas of Focus
Giuliana has pursued her interest in massage therapy by taking several other qualifications. Alongside Sports and Deep Tissue Massage, Giuliana offers several other therapeutic approaches, such as Holistic Massage, Pregnancy Massage, Reflexology and Manual Lymphatic Drainage
Qualifications/Work Experience
Sports & Holistic Massage, St Mary's University
ITEC, Reflexology
ITEC, Holistic Massage
ITEC, Manual Lymphatic Drainage
VCTC, Sports Massage and Management of Sports Injuries
Complementary Therapist Association (CThA)
Pregnancy Massage Diploma, Gateway Workshop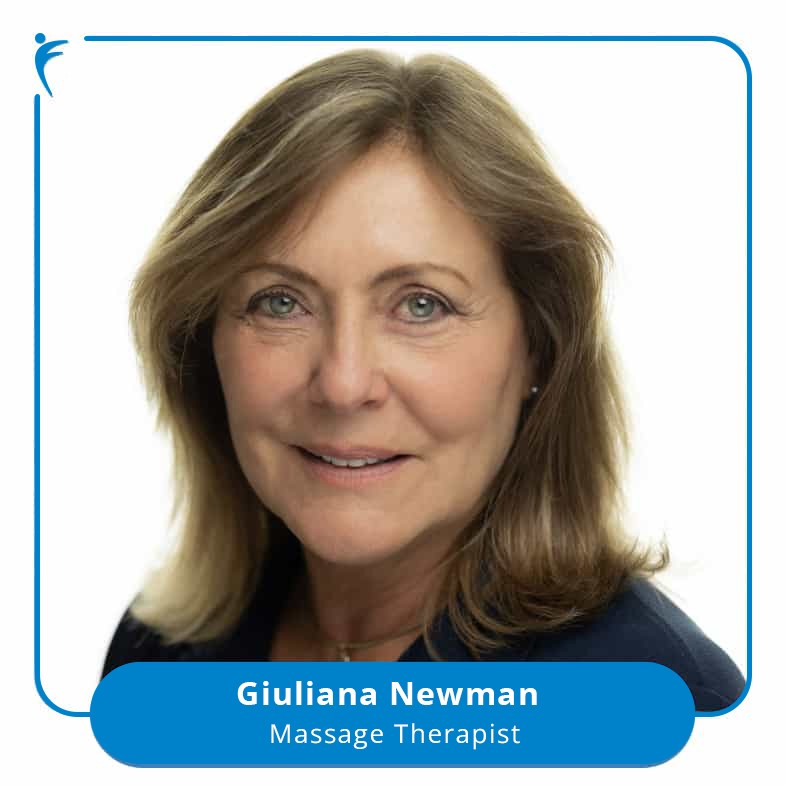 Excellent pregnancy reflexology by Giuliana! Professional, friendly and very knowledgeable.
Luka
What a relief to find someone who is a very skilled practitioner in Reflexology and offers a treatment that is so much more than just a foot massage. My sessions with Giuliana have proved to be an excellent investment in my well-being. They have alleviated stress and guaranteed a good night's sleep.
Belinda