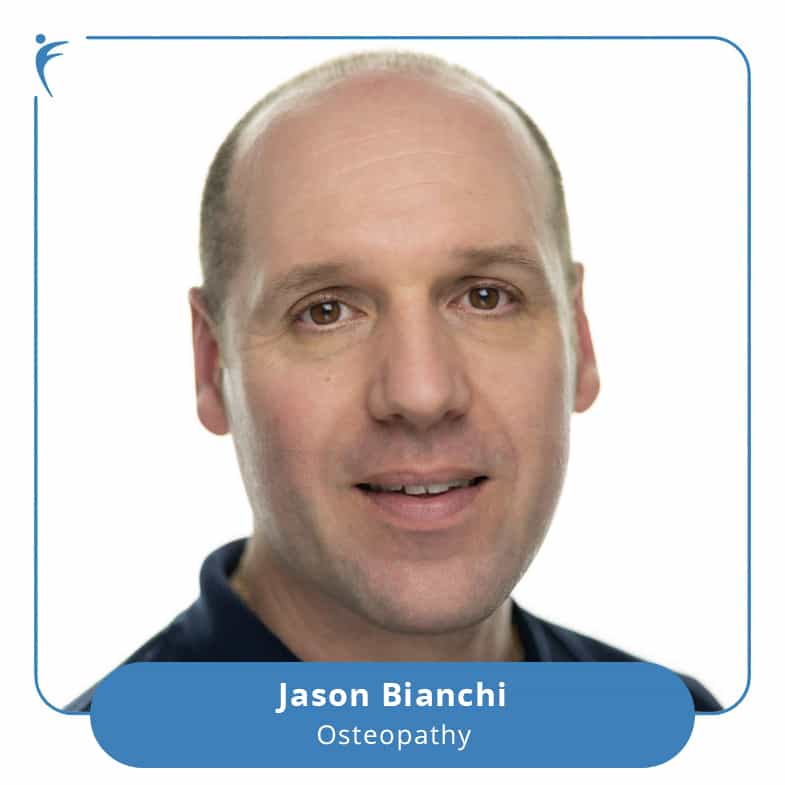 Jason has a Masters in Osteopathy from The London School of Osteopathy, one of the UK's leading providers of osteopathic education and is fully qualified in Sports Massage. He is also qualified in dry needling and injury taping.
Additionally Jason has completed the Graston Technique®  certification, qualifying in New York, becoming a certified practitioner (GTP). Graston technique is a therapy using instrument- assisted  soft tissue mobilisation (IASTM) to treat the formation of scar tissue and fascial restrictions.
He has been working as an Osteopath and Sports Massage practitioner in multi-disciplined clinics for a number of years and works with athletes at the West London Track and Field at Brunel University. As part of this team, he provides trackside support and delivers exercise programmes to support rehabilitation training and improve overall body biomechanics. He has also provided trackside treatment at major UK competitions for the athletes and attends warm weather training camps.
Jason's particular areas of Focus
Jason enjoys working with a variety of people and can provide tailor-made treatment to suit their individual needs. He has a keen interest in swimming, running, and martial arts as well as general fitness and the treatment of sporting injuries. He takes part in regular CPD (continuous professional development) lectures to grow his knowledge and skill set.
Jason's goal is to help patients recover as quickly and safely as possible, so they can return back to the activities they enjoy. As well as providing treatment and rehabilitation for acute injuries, Jason also treats long term chronic conditions that require management to help prevent relapses /reoccurring injuries and pain.
Jason has experience with local rugby teams and currently is working with the Harlequins amateur rugby club based at St Mary's University in Twickenham. He has been a part of a medical team for competitors at the British National and International Karate championships and in 2016 he was a volunteer at the London Marathon, the British 10k and Kempton Park Duathlon.
Qualifications/Work Experience
APNT Sport Injuries & Massage Therapy Diploma, 2007
ITEC, Level 3 Holistic Massage, 2005
London School of Osteopathy, 2015
Osteopathic Council (GOsC Reg 9263)
The Institute of Osteopathy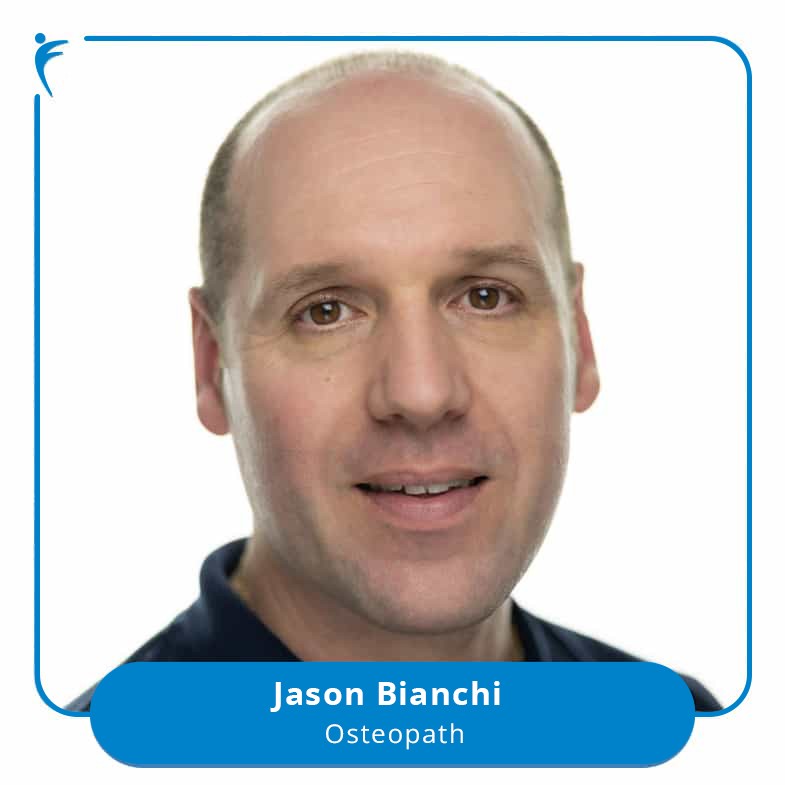 I had a wonderful experience with Jason and the team at The Forge. Jason listened attentively to my issue and provided treatment in a very professional manner which has greatly alleviated my level of pain. The whole process from booking to follow-up has been most impressive. I would highly recommend The Forge for anyone seeking professional and thorough treatment with a genuine interest in, and care for patient well-being.
Jared
Jason is an outstanding therapist. He seems to intuit which muscle needs attention without being asked. I always feel completely restored after treatment- no muscle forgotten; no movement is wasted. Thank you, Jason, for fixing me and making me feel human again.
A.S.