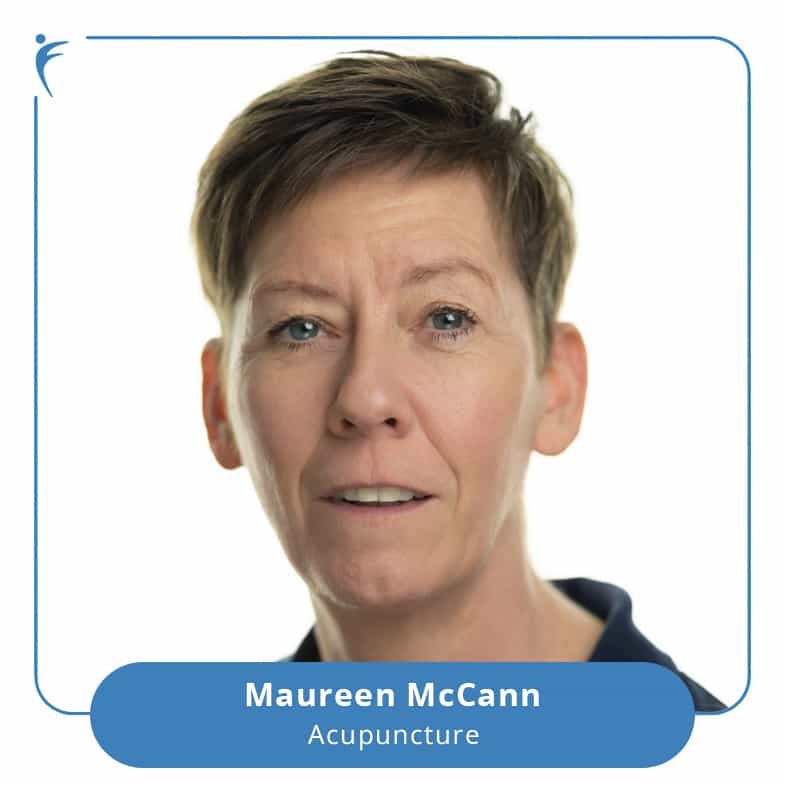 Maureen is a Five Element Acupuncturist, treating since 2003. She as a wealth of experience and has helped many people with a variety of concerns– from depression and anxiety to back pain. Her chosen area of expertise is infertility and she has had excellent results. She continues to research different areas of Acupuncture and attends seminars and forums with other Acupuncturists. Additionally Maureen also teaches Acupuncture students in their clinical year. 
Maureen is a supporter of the charity Prostate Cancer UK and as such, regularly takes part in races to raise money. 
Maureen's particular areas of Focus
Maureen became an Acupuncturist because her life had been transformed through having treatment herself. She continues to research different areas of Acupuncture and is currently specialising in pain relief in and around pregnancy. Her chosen area of expertise is infertility and has worked with both mums and dads trying for a baby. Maureen also offers induction treatment if you are a week or more overdue.
For more information on Acupuncture take a look at our fact sheet or if you're looking for help with fertility issues click here
Qualifications/Work Experience
School of Five Element Acupuncture (SOFEA), 2003
British Acupuncture Council (BAcC: 957523)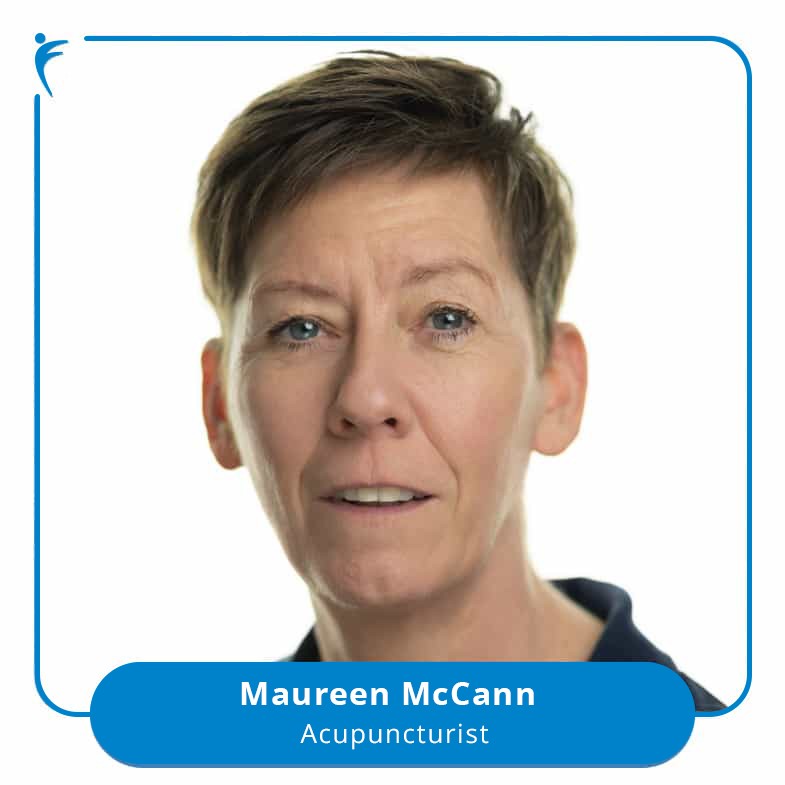 I have experienced great relief from digestive issues and other stress related symptoms after a session with Maureen. She is an expert and very thorough a great acupuncturist who I highly recommend, whatever your health concern, stress, low energy, anxiety, fertility or weight loss.
Julie
After only two sessions with Maureen and I feel great. I initially booked an appointment with Maureen to deal with several "women's problems" and quickly learnt that she treats the body as a whole. She takes a full medical history before treating the body and I can honestly say I have never enjoyed a session with someone as much as I have with Maureen. For any needle phobic you need not to worry, it is painless and actually enjoyable. After the first session I had my best night's sleep for years. I always struggle to get to sleep and now as soon as my head hits the pillow, I sleep for an uninterrupted 8 hours. I cannot recommend Maureen highly enough. A session with her leaves me energised, balanced and well.
Bridget
Maureen after I had been trying to conceive for a while, but experiencing problems with a hormonal imbalance and irregular cycles.  Maureen was incredibly supportive and reassuring throughout, and I felt a huge increase in energy, as soon as our first session. Within just one month, my cycle had regulated and I became pregnant 3 months later! Maureen is a fantastic practitioner, with a vast amount of experience in fertility. I am so thankful for everything she did, and I have been recommending her to all of my friends who are planning to start a family. I am now 20 weeks pregnant and everything is going well, and we are so excited to meet our little one soon. Thank you, Maureen!
Caitlin