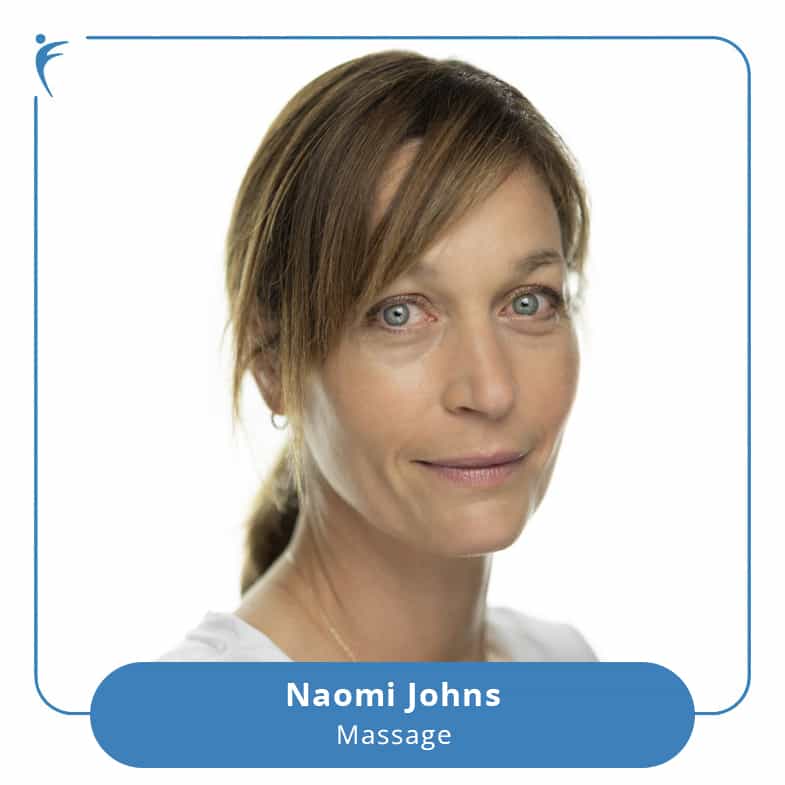 Naomi is an Advanced Clinical & Sports Massage Therapist with a special interest in treating chronic pain using Myofascial Release.
She originally trained at St Mary's University, one of London's top performing sports facilities. Naomi then enriched her learning further at the world famous Jing Institute for Advanced Massage Training where she spent over a year studying the use of massage & bodywork to treat chronic pain & sports injuries.
Amongst her many other qualifications she also holds an advanced certificate for myofascial release. Naomi uses a variety of different techniques, depending on the specific needs of the individual. Together with massage this may also include the use of muscle energy techniques, trigger point therapy and soft tissue release. This combination is designed to help relieve tension and pain and to get best range of motion for the impacted muscles.
Naomi's particular areas of Focus
Naomi treats a variety of different patients – not just those with sporting injuries but also bodies tired through the rigours of everyday modern life. As a regular runner of long distances and a busy mum Naomi understands the benefit and relief gained from having regular massage; to help in the management of injury but also to avoid issues in the first place. Naomi is also a qualified personal trainer and is able to give specific exercise aftercare advice to strengthen muscles and address imbalances.
Naomi has worked at many sporting events including treating weary runners, rugby players, footballers, cyclists and triathletes.
Qualifications/Work Experience
Sports, Holistic and Pregnancy Massage at St Mary's University
ACMT, Advanced Clinical Massage Therapist
ITEC, Level 3 & 4 Sports Massage
ITEC, Level 3 Holistic Massage
FHT, Pregnancy Massage
YMCA Award, Level 3 Personal Trainer
England Athletics, Run Leader
Member of SMA (The Association for Soft Tissue Therapists)
Member of CNHC (Complementary & Natural Healthcare Council)
Member of Register of Exercise Professionals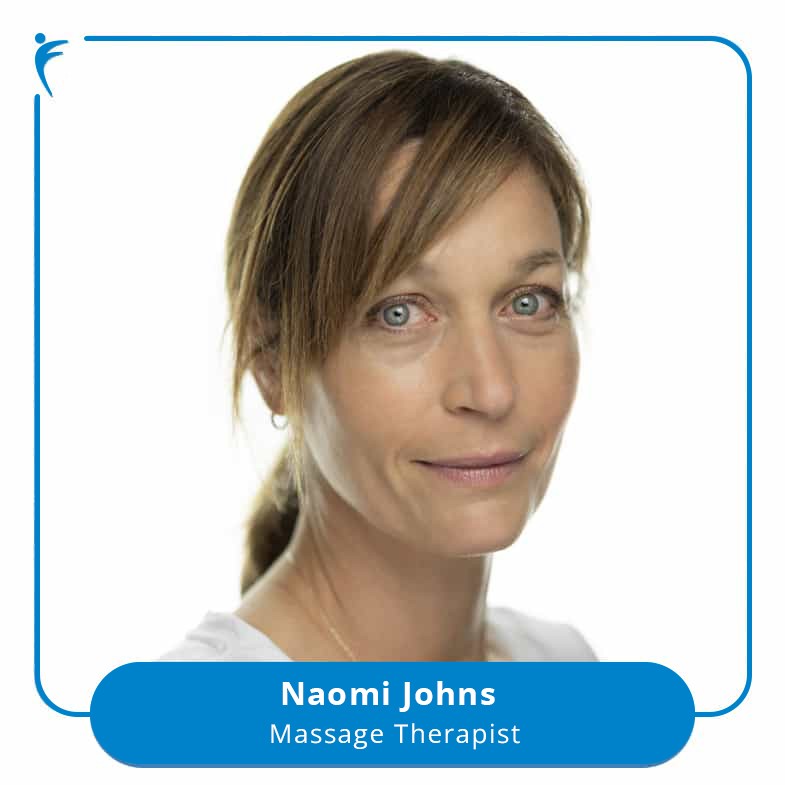 Naomi is a really lovely massage therapist who instantly puts you at ease. She understood my aches and pains and remembered them on subsequent visits. Naomi gave me some great tips as to how to work on my specific problem areas (tight ham strings and hip flexors) and after a massage session with her my legs felt so much lighter!
F.G.
Naomi has treated me a number of times for running related issues and general neck/ back aches and strains. She was also able to completely relieve the pain of my rather tight Achilles which was a huge relief after weeks of pain walking up and down stairs. Have been recommending her to all my friends and family.
Vicky