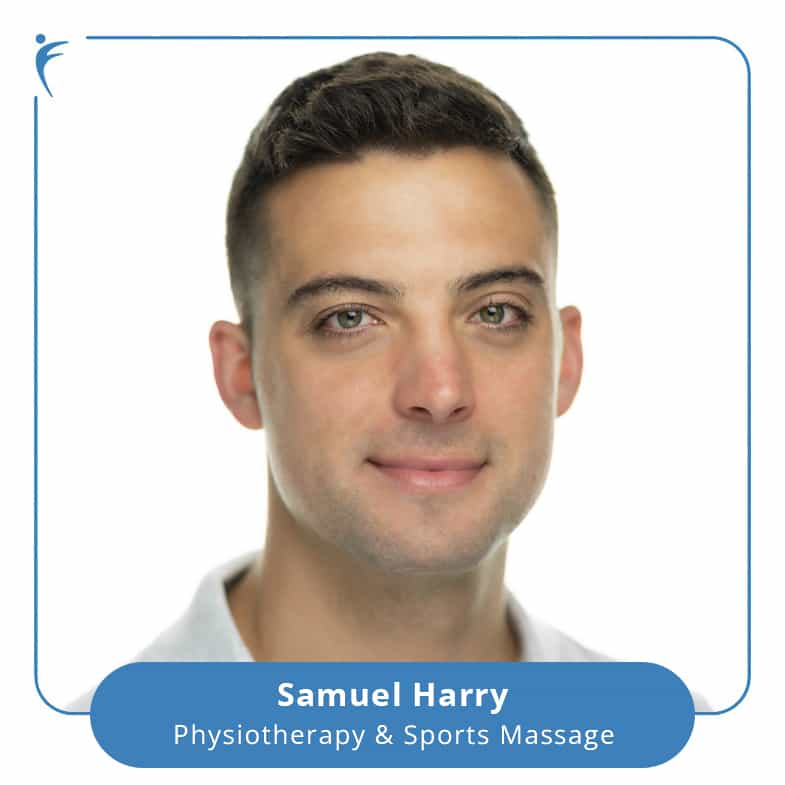 Samuel originally graduated from St. Mary's University in 2015 with a degree in Sports Rehabilitation. He spent several years working in multi-disciplinary clinics before returning to complete his Physiotherapy masters.
Samuel's clinical interests are in running related injuries, lower limb injuries and lower back pain. Experienced in seeing patients from all walks of life – from Olympic athletes to office workers, he can help patients with a range of concerns. He believes that by gaining an understanding of the body's movement and habits you can better appreciate any underlying compensations. Samuel recommends personal, individually prescribed exercises to manage pain and injuries. These include strengthening activities to work on areas of weakness, ensuring a full recovery and improved quality of life.
Samuel's particular areas of Focus
He recommends a healthy and balanced lifestyle and emphasises the importance that movement plays in maintaining a good quality of life. Always practicing what he preaches, in his spare time Samuel enjoys cooking good food, staying active with regular running and gym sessions, and a ski trip once a year
Qualifications/ Work Experience
Physiotherapy MSc, St. Mary's University

Sport Rehabilitation BSc(Hons), St. Mary's University

AHP Associate Membership with BASRaT (No. REH001936)

Health Professions Council (HPC Reg PH126713)
Chartered Society of Physiotherapy (CSP 112485)
Book Now
Samuel offers both Physiotherapy and Sports Massage appointments at The Forge Clinic, Richmond. He is available on Tuesday afternoon/evenings, Thursday afternoon/evenings and Saturdays. To find out more or to book an appointment with him please email info@theforgeclinic.com, call us on 02083326184 or book online.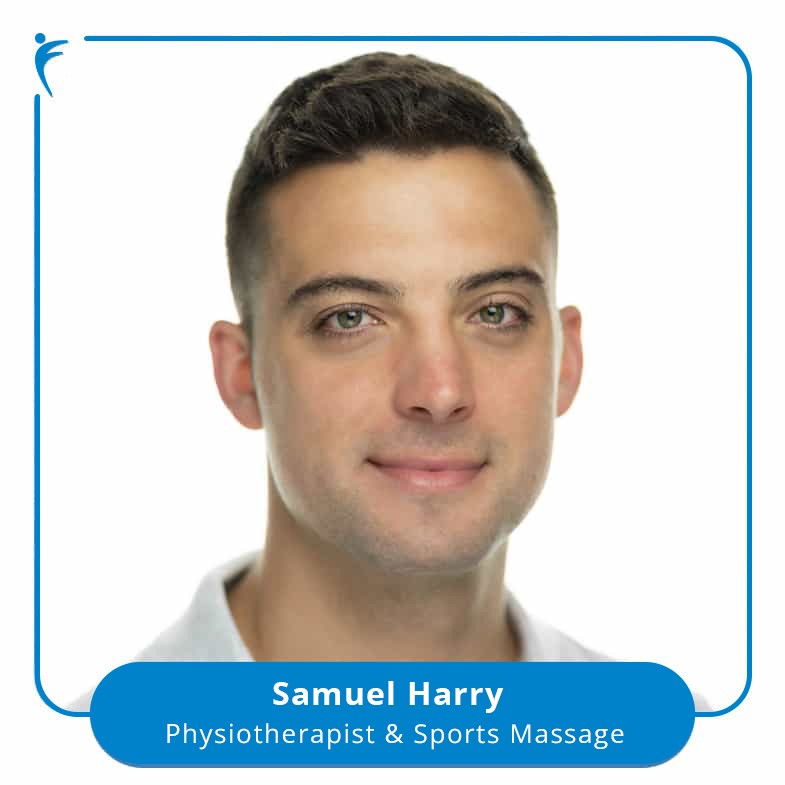 I saw Samuel after a running injury that crept up out of nowhere & left me limping and in pain. Samuel was really thorough in his assessment and diagnostics, and the exercises he provided, although tough at first, proved to be spot on. A keen runner himself, Sam is highly knowledgeable on the subject and provided great advice on how to get back into running and remain injury free. I've seen a few physios, but was really impressed with the support, both physical and mental, I received from Samuel.
Aurélie
Huge thanks to Samuel at the Forge Clinic for really understanding my needs and tailoring his treatment for me. His advice and exercises swiftly helped my runner's knee issues and gave me confidence and enabled me to complete the Brighton Trail Marathon yesterday in under 6 hours, woohoo!
Janet
Samuel has been treating my very painful tennis elbow for the past month. What a massive improvement thanks to effective massage and manipulation as well as a series of easy exercises to do at home.
Susan