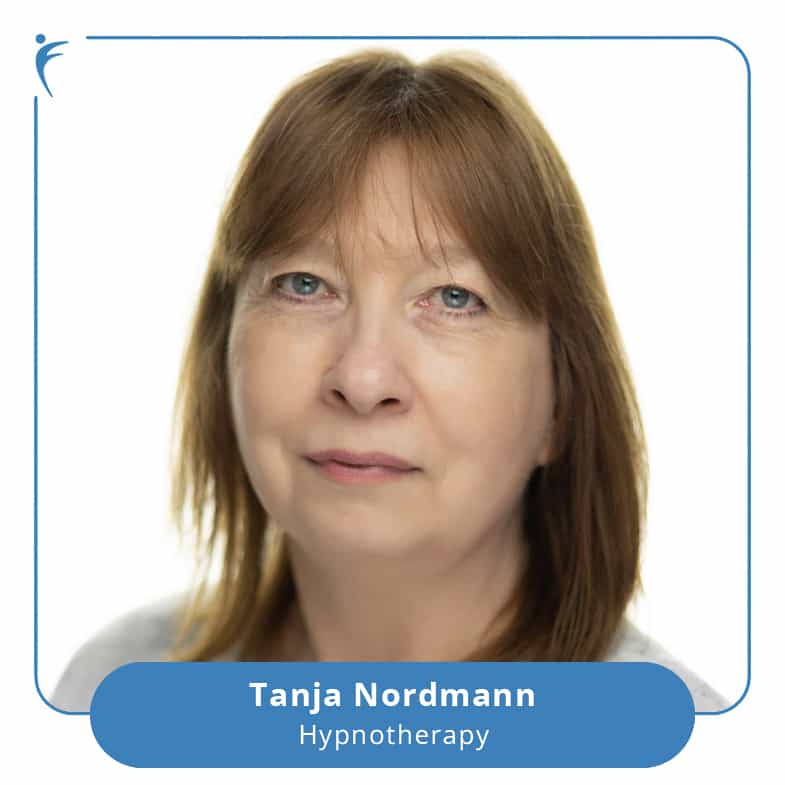 Tanja has been fascinated by human behaviour and matters of the mind from a young age and this led her to study psychology. It was at Gießen University where she first came into contact with the subject of hypnosis. Following her master's degree in occupational psychology at Nottingham University, Tanja carried out extensive training in all aspects of therapeutic hypnosis.
Tanja's approach to hypnotherapy is exclusively patient centred. She has taken great care to hone her skills in a variety of therapeutic tools and disciplines to be able to tailor sessions to each patient's exact needs. She has more than twenty years of experience in coaching and facilitating change in individual's mindsets and behaviours.
Tanja's particular areas of Focus
Pain is a useful and powerful sensation designed to tell us that something is wrong and needs our immediate attention. However, once the issue has been addressed usually through medical intervention, we would expect the pain to disappear. Unfortunately, people may suffer from what is often described as 'psychosomatic pain'. This is where the cause of the initial pain has resolved, but the symptoms of that pain remain.
Once a medical reason for your persistent pain has been ruled out, we can use hypnosis to work directly with the part of your mind that generates the pain signals. You will be given all the required to help you self-manage your symptoms.
A successful approach to weight management is not about diets or about building your willpower so that you can deny yourself the things you want. The aim to enable you to manage that compulsion to overeat, avoid the diet rollercoaster and gain the ability to manage your weight permanently.
Whilst hypnosis will play a key role in addressing weight issues, most clients benefit from a combination of different approaches when tackling the weight issues. Based on your individual situation, you will be given all the tools you need to set you up for success.

A UK wide survey commissioned by the Mental Health Foundation in 2018 found that almost three quarters of adults have at some point during the year experienced difficulties coping with their daily lives due to stress. This situation will have further deteriorated in recent months due to the additional stresses and uncertainties the COVID-19 pandemic has caused.
Ongoing, chronic stress can cause or exacerbate many serious health problems (including high blood pressure, eating disorders, anxiety or skin and hair problems etc.)
Burnout describes a state of physical and emotional exhaustion which often creeps up slowly and builds over a long period of time.
Hypnosis has shown itself to be a very useful approach when addressing symptoms of stress or burnout. In addition to teaching you valuable relaxation techniques, Tanja uses hypnosis to work directly with the part of your mind responsible for your symptoms.

"Medically unexplained symptoms" account for up to 45% of all GP visits and half of all new appointments at hospital clinics. These symptoms are very common and cover everything from IBS, fibromyalgia, insomnia, skin complaints to pain sensations. Although the range of symptoms is diverse, what they all have in common is that no underlying medical condition can be found, and treatment options are limited at best. Using hypnosis, Tanja works directly with the part of your emotional mind that is sending the symptom generating messages to your body. This will give you the chance to address the issue at its root and enable real improvements in your wellbeing.

Issues regularly affecting women are rarely talked or written about. A woman's physical and mental wellbeing is greatly affected by her environment, her hormones and her subconscious emotional mind. Whilst some issues can be addressed with medication, pills rarely offer a solution for complex underlying feelings and emotions. Utilising hypnosis, Tanja can find out what is really stopping you from enjoying the life you want and work towards noticeably improving your health and wellbeing.
In her personal time Tanja practises yoga and meditation and enjoys exploring the local parks with her two retired racing greyhounds.
Qualifications/Work Experience
BSc Psychology – Giessen University, Germany
MSc Occupational Psychology – Nottingham University
Certificate in Clinical Hypnosis & Stress Management – London College of Clinical Hypnosis
Diploma in Clinical Hypnosis – London Hypnotherapy Academy
Advanced Analytical Hypnosis & Transforming Therapy – Hypnotherapy Training International
Member of The General Hypnotherapy Register (GHR)
Accredited by The General Hypnotherapy Standards Council (GHSC)
Registered with The Complimentary and Natural Healthcare Council (CNHC)
Book Now
To book an appointment with Tanja please contact us on 0208 3226184 or email info@theforgeclinic.com, alternatively you can book online. Tanja is generally available on Tuesday evenings, Thursday evenings and Saturdays.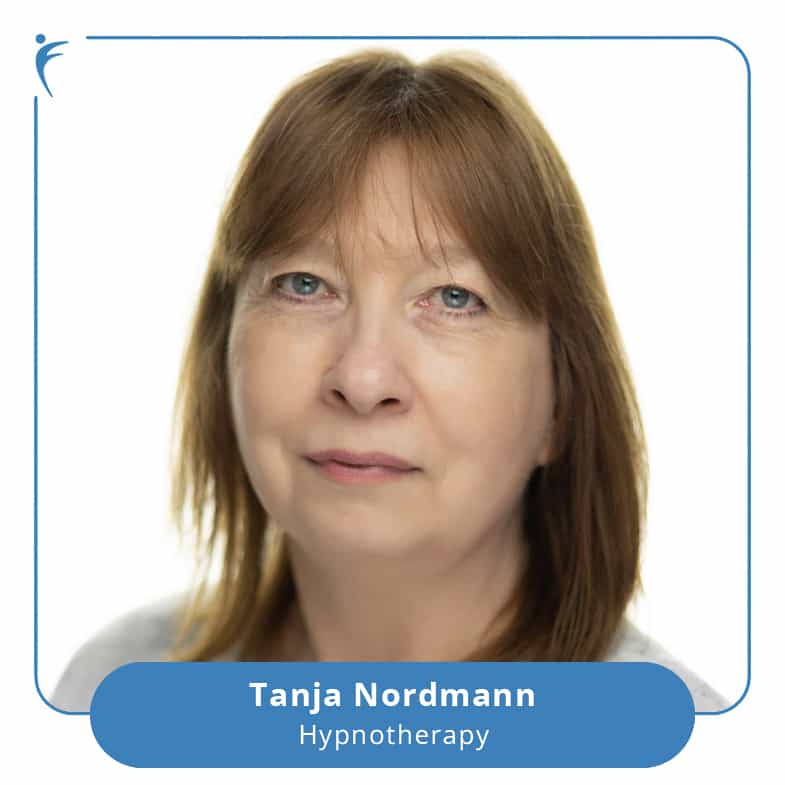 As an ex-gymnast it's fair to say I've been to my fair share of physios to get patched up over the years.
Trust me when I say these people are real experts. I've tried all their services from sports massage, physio to their Osteos.
I had a back injury which physio couldn't solve. I went through 9 months of pain and sciatica.
3 sessions with Tristin and he put me back together again. My pain is completely gone and I thought I had it for life. I couldn't be happier with the service.
Don't waste your time elsewhere. This is the place to go. They always listen to you, genuinely want you to better and never give you the hard sell on any treatment like a lot of other places I went to.
Ella
Underwent physiotherapy with Bridget Burleigh for a problematic knee. A fantastic service, demeanour, and knowledge from Bridget especially during these Covid-safe times. The Forge is fully set-up to deal face to face in a safe manner. Bridget has been nothing but excellent in helping me on the path to recovery including during my relocation to Australia. A word of thanks must go to The Forge front of house reception who are always  fantastically helpful too.
Simon
You can trust The Forge in more ways than one! I have so benefited from their various therapists over the years: from intense crisis management to more gentle maintenance programmes, that I thought it was time to say!
They have someone for every scenario, and it is wonderful to feel cared for under one roof.
Physiotherapy, Osteopathy and Acupuncture have all provided perfect relief for me here, during different episodes of my ongoing physical problems. You are in Safe, Effective, and Kind hands at The Forge!
Avril