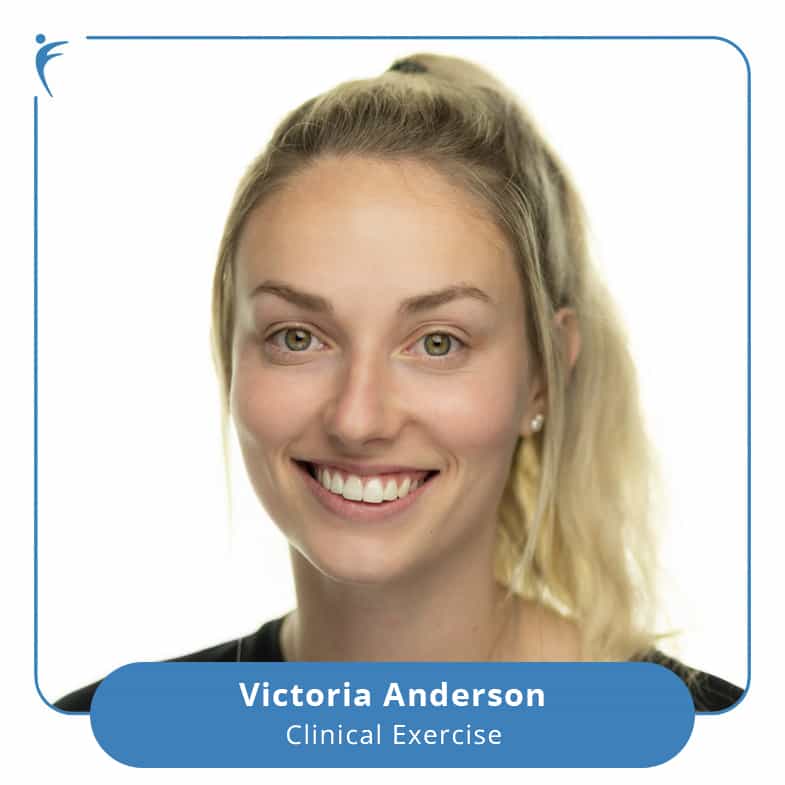 Victoria is a Clinical Exercise Specialist with a keen interest in anything sport, health and fitness related. She obtained an Upper-First Class Hons degree in Health and Exercise Science from St. Mary's University.
She can provide support to help manage chronic conditions, illnesses and injuries. Victoria's experience is vast, varying from MSK and neurological conditions, pre and post operative rehabilitation, and she specialises in elderly populations and falls prevention.
Victoria certainly practices what she preaches so in her personal time she enjoys CrossFit, Running and Cycling and can often be found supporting others on their health and fitness journeys.
Victoria's particular areas of Focus
Victoria believes in an 'exercise as medicine' approach to health and wellness, focusing on daily activity and the physical, mental and social benefits it can bring to anyone, at any age. She works with her patients to create bespoke programmes to ensure they get the most out of their clinical exercise sessions and always caters these towards personal home and work schedules and other commitments.
She aims to help each individual reach their full potential, living life as active as possible. She also places a real emphasis on supporting not only the client, but the family members too, to educate and encourage the client to make the most of their rehabilitation journey and overall health and well-being.
Qualifications/Work Experience
BSc Health and Exercise Science
BACPR Level 4 Cardiac Rehabilitation (Ongoing)
REP's Level 3 Personal Trainer
REP's Level 2 Gym Instructor
RSPH Level 2 Understanding Health Improvement
RSPH Level 2 Supporting Behaviour Change in Health and Wellbeing
Level 2 Royal Society for Public Health Award
The Register of Exercise Professionals (REPs)
Emergency First Aid at Work in Adults and Children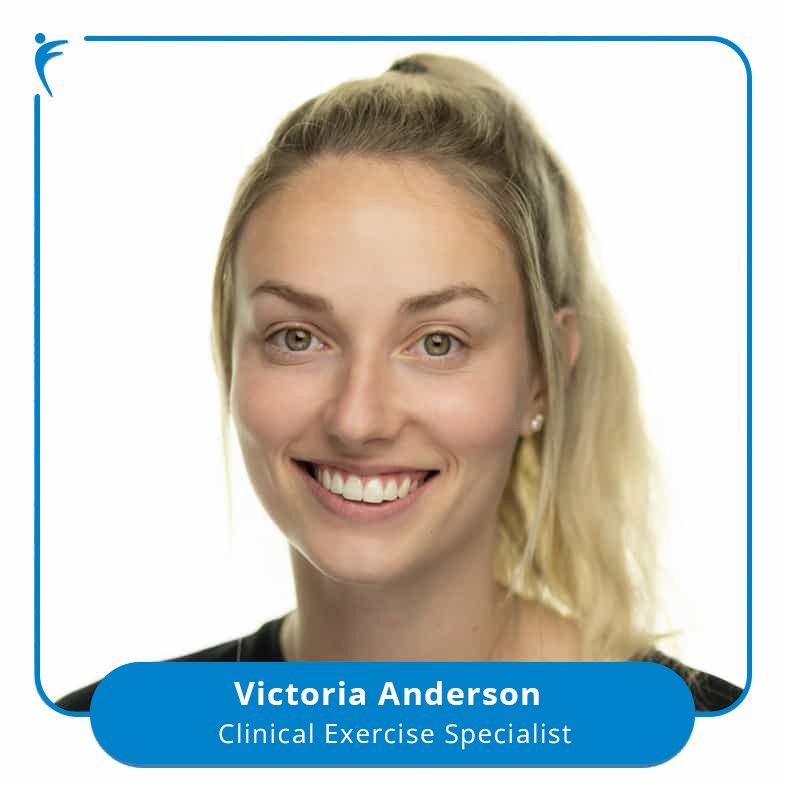 Victoria Anderson is an outstanding fitness trainer. She has visited me at my home for several years now & tailors the sessions that I have had to my particular needs at the time. I have fairly widespread osteoarthrosis & also balance problems & Victoria's sessions have not only prevented progression of my problems but also produced clear improvement so that I am now returning to golf & other activities.
As a doctor myself I have realised that she has an extremely impressive knowledge of the anatomy and physiology of the musculoskeletal system which allows her to explain the problems that one has very clearly and to apply this in the sessions that she always plans in advance.
David
Victoria has been of immense help to me in my recovery from a hip replacement operation. She is very well organised, greatly skilled and knowledgeable, utterly dedicated and highly effective in her treatment methods.
A session with her is guaranteed to lift the spirits and increase awareness of potential for improvement.
Alan