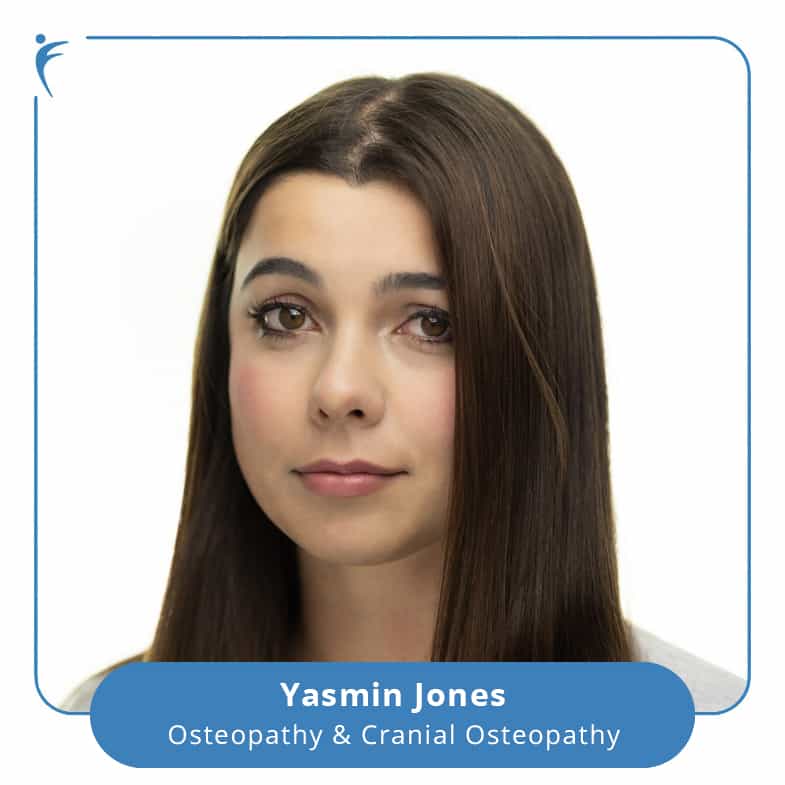 Yasmin was first attracted to osteopathy because of its holistic nature, and the principles behind this practice. She treats a wide range of patients, from marathon runners to office workers, and her treatments include soft tissue massage, mobilisation, stretches, acupuncture and exercise advice. Yasmin has a special interest in treating babies, children and pre /postnatal women. She developed an interest in cranial osteopathy whilst working at a clinic in Edinburgh where she saw a large number of babies.
Yasmin has completed a Diploma in Paediatric Osteopathy via the Foundation for Paediatric Osteopathy. This allowed her to further her skills in paediatric osteopathy and osteopathy for pregnant/postpartum women, and also develop her cranial osteopathy skills. During this gold standard course Yasmin worked with, and provided treatment for, babies, children and pre/postnatal women all under the guidance of senior osteopaths with a wealth of experience in this field.
Yasmin fills much of her free time with bouldering and hiking; these hobbies stemmed from time spent in the Scottish Highlands.
Yasmin's particular areas of Focus
Yasmin is an Osteopath & Cranial Osteopath. She graduated with a Masters in Osteopathy and a Diploma in Naturopathy. Her Masters research focused on the impact of the mind on acute pain. For this she achieved a naturopathic research award. Yasmin also has an MSc Philosophy degree from the University of Edinburgh. Here her degree specialised in Mind, Language and Embodied Cognition, therefore she has a strong insight into human mentality. This further enables her to appropriately tailor treatment plans and the advice she gives to her patients.
Qualifications/Work Experience
Masters (Hons) in Osteopathy, British College of Osteopathic Medicine
Diploma in Naturopathy
MSc Philosophy (specialisation: Mind, Language and Embodied Cognition), University of Edinburgh
Osteopathic Council (GOsC Reg 9610)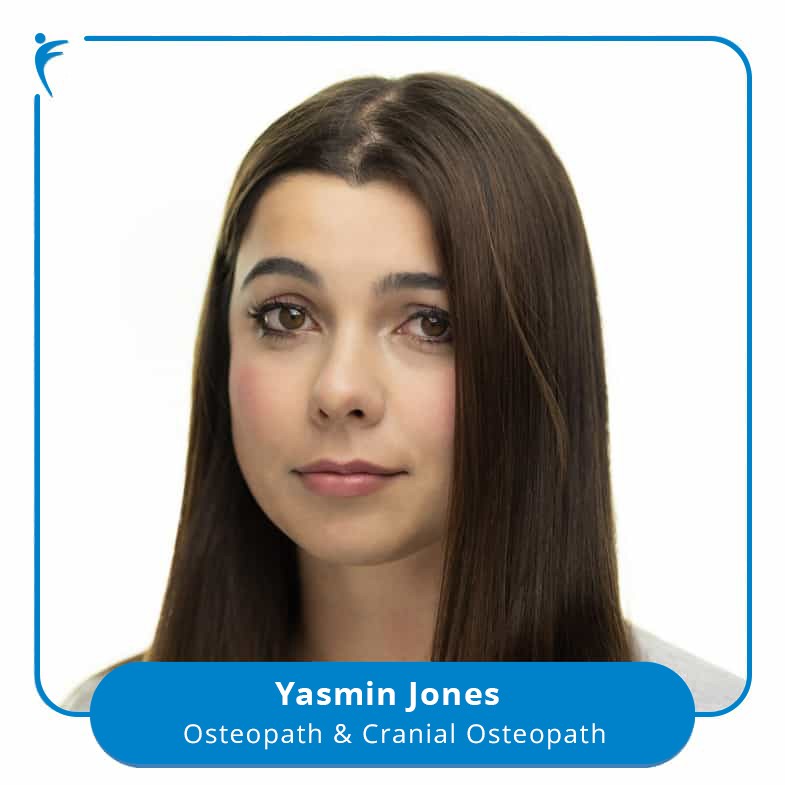 Yasmin is a fantastic Osteopath, she uses a combination of Acupuncture and massage work with me. I have an ongoing jaw issue and she is amazing at fixing that. She offers lovely Cranial Osteopathy too.
Vicky
Very great clinic with very professional and knowledgeable practitioners. After my fist visit I immediately felt better and very grateful to my Practitioner Yasmin Jones who helped me with my back pain. Highly recommend Yasmin and the clinic.
Nataliya